Trixi Twinkle Star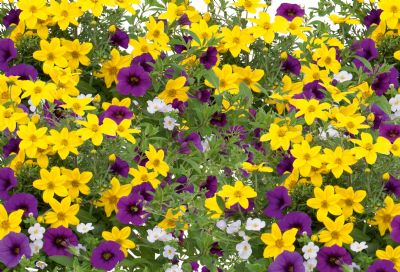 Trixis are three varieties grown together in one plug! The result is an instant high-quality and colourful product in perfect colour combinations. Plant in pots, troughs or in hanging baskets. We would recommend using 1 to 3 plugs per hanging basket or container. Our technical representatives are fully experienced in the culture of Trixis and are able to offer recommendations on the easiest varieties to grow. Trixi Twinkle Star is a Trixi mix of Calibrachoa Minifamous Uno Blue, Bidens Eldoro Yellow and Bacopa Falls Big Pearl '15. We recommend this Trixi variety for anyone who is trying Trixis for the first time as it is easier to grow. Please see our plug catalogue for other varieties which we would recommend.
| | | |
| --- | --- | --- |
| Unit | Unit Price | Weeks Available |
| Tray of 60 | £72.00 | 10-20 |
Prices shown are before discounts, royalty and label have been applied.