The family business with a personal touch...
For over 50 years Pentland Plants have been growing plants and expanding our nursery and garden centre just south of Edinburgh.
We are a family run business specialising in the production of various formats of bedding, basket and perennial plants. Being family run and operated, we think gives us a more personal touch than some of the larger chains and companies. We produce over 40 million plants each year and put customer service and quality at the forefront of our business. Our sales office, technical sales representatives and technical team are available to assist you and can offer advice on product selection and growing conditions.
The Pentland team value your business and all of us at Pentland Plants will do our very best to ensure that we supply high quality plants throughout the season.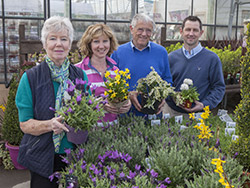 We sow, root and grow all our own bedding, basket and perennial plants using our own experienced team so no-one can beat us for quality, value and choice of varieties as we produce over 40 million on our nursery each year! We are very proud to be a British nursery supplying growers with British grown plants.
We are an accredited grower under the British Ornamental Plant Producers accreditation scheme which is your guarantee that all aspects of our nursery business are run to very high standards ensuring to that you will receive quality products.
Our own on-site garden centre gives us an opportunity to showcase and trial new products at a retail level. We are a completely independent company and are therefore impartial in selecting the very best varieties from numerous breeders based on real conditions and sales.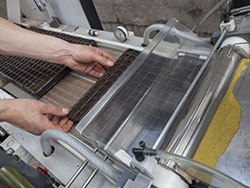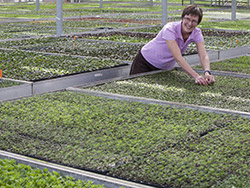 We have 3 seed sowing machines two Hamiltons and this Blackmore which are all ideal for high speed, accurate sowing. Our high tech glasshouses are climate controlled by our Hoogendorn system with screens to keep the heat in at night or the strong sun off the plant during the days.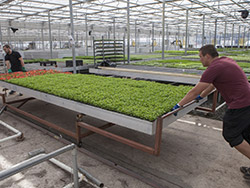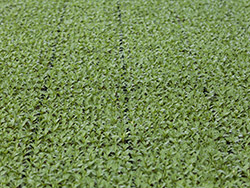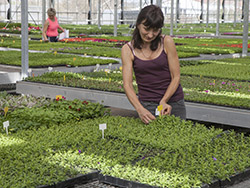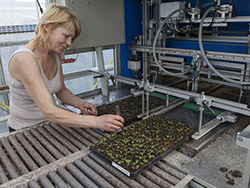 All our trays are fully gapped up making mechanical transplanting quick and easy. Orders are collected from the benches and taken to dispatch. Our Computer system tracks each tray so we can find them when they are ready.

Depending on the size of the order we can pack plug trays in boxes to be sent by overnight carrier, or for larger quantities, on trolleys, or stillages on our own transport.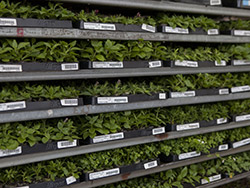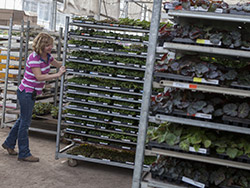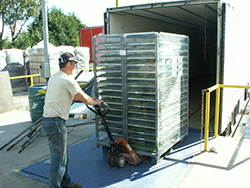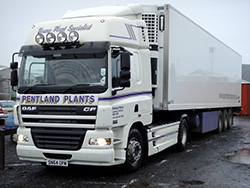 Don't forget, if you are close enough to drive to us, we hold a cash and carry on every Friday morning from week 8 until week 20 and then again week 30 to week 38. This is a great opportunity to get part trays and extras from any surplus we have. The cash and carry is open from 9am until noon on the Friday only on the dates above and you can just pop along during these hours. Kristine and her team look forward to welcoming you.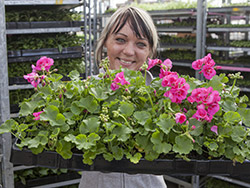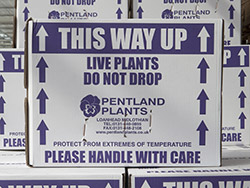 In addition to bedding, basket plants and perennials, we keep busy by growing a crop of up to 50,000 Poinsettias for delivery to Scottish and Northern English Garden Centres and Florists.
Plants Trials
We are constantly upgrading our knowledge base and travel worldwide sourcing new and improved varieties that will perform in the UK environment. We hold annual internal comparative trials at our nursery in Loanhead.
We trial many new and exciting varieties as well as our catalogued varieties for our team to assess and compare. We feel that these trials are unique in the UK as they showcase not only our catalogued varieties, they include alternative varieties from six international breeders for comparison side by side.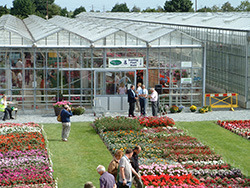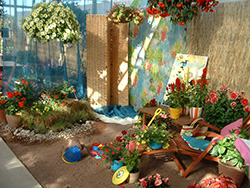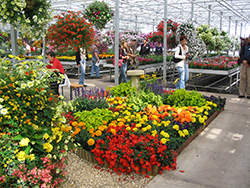 We're ready to help
Our dedicated and helpful sales team will be happy to advise and assist in any way they can. Please feel free to phone to place orders or place you order online today.
Tel: 0131 440 3455
Mon to Fri 9:00 - 17:00
Where We Are
We are on the A701 400 yards past Ikea.
Pentland Plants Ltd
Loanhead
Midlothian
EH20 9QG